Description
in the ancien style
Etude for both hands: playing similar passages equally well with the right and left hands.
Music by composers of old, independent of its particular qualities, can still be used quite favorably to help student's progress. But to play this music successfully, they must have a certain amount of skill, and must above all have overcome the instrument's main mechanical difficulties. To facilitate this sort of work at the keyboard, and to prepare students to enjoy the music of old composers as early as possible, we have included several pieces of this character in the present volume, taking care to choose works of increasing difficulty. This etude is the first such example. The student must make certain, in the responses to the subject, that the left hand is not weaker than the right, and must play legatissimo with both hands. (Hélene de Montgeroult)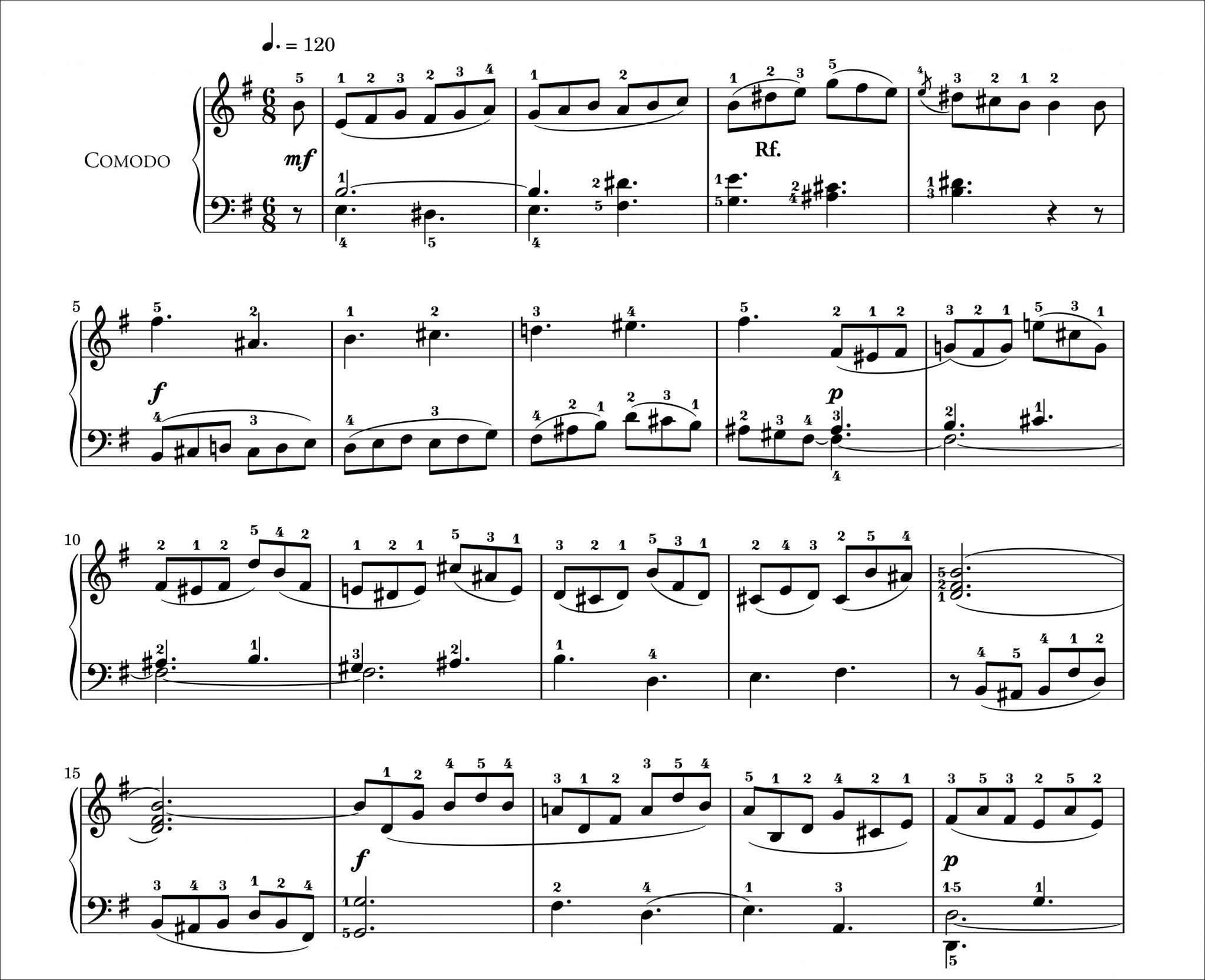 (Edna Stern – 2017)
Suivez-nous ! / Please follow us!