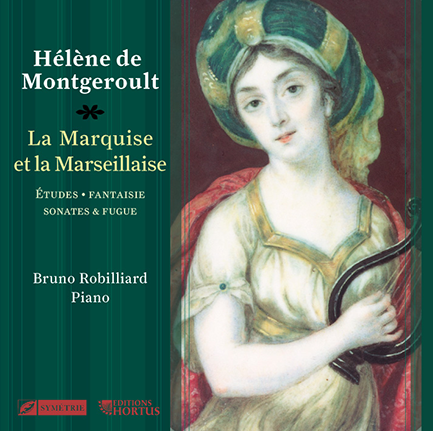 Bruno Robilliard, piano (HORTUS 048 – 2006 – T.T. 59'34)
This record is available for purchase at your record store or from the publisher.
Hélène de Montgeroult (1764-1836) was the greatest French virtuoso of the Revolution and the Empire. She has composed works for piano, sonatas and especially studies that herald romanticism, especially in her rediscovery of Bach's work. The "little story" will remember that she saved her head by improvising on the Marseillaise before the feared Public Salvation Committee during the Terror…
Content :
Studies 62, 66, 99, 101, 104, 106, 107, 111, 114
Fugue No. 3
Ninth Sonata Op. 5 No. 3
Suivez-nous ! / Please follow us!