Hélène de Montgeroult was saved from the guillotine when a delegation from the Institut national de musique, led by Bernard Sarrette, intervened on her behalf before the Committee of Public Safety. Composers belonging to the institute included Méhul, Martini? Cherubini, and Gossec. The episode was recounted by the horn player Dauprat, who heard it directly from Montgeroult herself. Her improvisations on the La Marseillaise before the Committee for Public Safety resulted in her life being spared.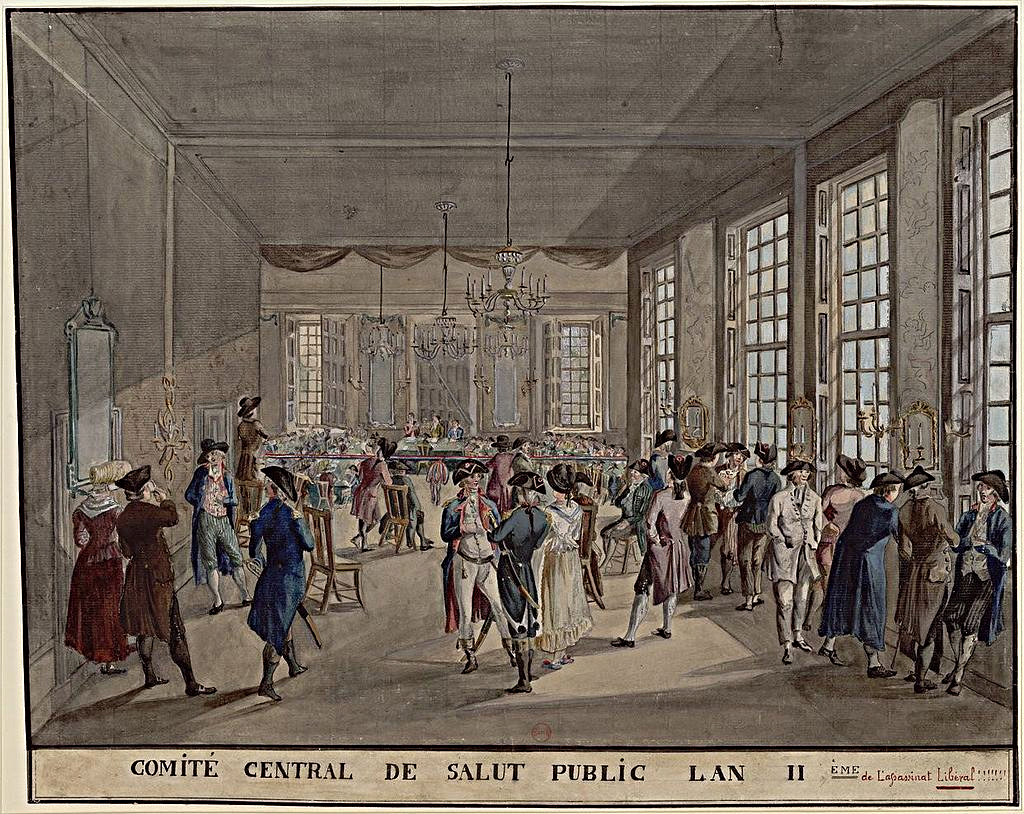 (The Committee for Public Safety meeting in the Louvre Palace, in the Pavillon de Flore – Watercolor and gouache, 1793-1794 – Bibliothèque nationale de France, département Estampes et photographie, RESERVE FOL-VE-53 (G))
Suivez-nous ! / Please follow us!